The most popular:
Management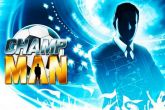 Please, specify your device, and we will select compatible games.
Dream league: Soccer 2016
- create a dream football team, build your own stadium, and defeat main championships around the world!
Game features:


Full freedom in adjusting your team

Achievements and leaderboards

Exclusive soundtrack

Great graphics

Views: 6 374 929
|
Popularity: 1 540 719
Farming simulator 16
- manage your own farm. Sow fields with different crops and work them with different agricultural equipment.
Game features:


5 crops to grow

Over 50 vehicles

Great graphics

Play with friends

Views: 4 367 617
|
Popularity: 1 075 125
Papa's freezeria HD
- work in a wonderful cafe on a tropical island. Prepare different types of ice cream, syrups and other desserts.
Game features:


Colourful graphics

More than 50 different ingredients

Settings of workers appearance

Hundreds of items to decorate the store

ДDozens of unique visitors with orders

100 achievements

Views: 1 294 473
|
Popularity: 349 755
Views: 86 166
|
Popularity: 32 151
Cricket captain 2016
- control your favorite cricket team in the matches of different championships. Defeat opponents thanks to the right tactical decisions.
Game features:


Over 5 cricket leagues

More than 20 tournaments

79 sports teams

Board of leaders and 58 achievements

Views: 1 404 612
|
Popularity: 344 005
Surgeon simulator
- a crazy surgeon shreds his patient, or rather a victim, on a surgical table.
Game features:


Colorful graphics

50 different achievements

Views: 989 267
|
Popularity: 285 895
Tube tycoon
- improve and promote your videoblog. Film interesting videos that will be interesting for many viewers. Get money and become a star.
Game features:
Different tasks
Simple controls
Many bonuses
Unique gameplay
Views: 788 651
|
Popularity: 249 442
Papa's Burgeriagame lets you feel yourself an owner of a small fast-food restaurant, specialized in preparing burgers. You have to take an order from a visitor first. Then grill the required quantity of cutlets, make a new burger and give it to the client. You can upgrade your Burgeria between the levels.


Views: 934 850
|
Popularity: 195 957
Game dev story
- a simulator of company management which develops video games.
Features:
Employ talented workers

Create a new game console

A lot of content for development

Various professions

Views: 416 718
|
Popularity: 146 035
Fallout shelter
- Bethesda Game Studios give you the opportunity to create a perfect balance of all the resources while trying to survive in the fallout shelter.
Game features:


Many bonuses

Ability to educate and change every citizen

In-game purchases

Good graphics

Views: 459 786
|
Popularity: 111 385
Views: 83 852
|
Popularity: 19 557
Pocket God - an amusing game in which you will be able to feel like a god. At your order there will be small natives. You can do with them everything that is necessary for your soul: drown, feed to a shark, throw in a volcano which after three portions starts being thrown up and destroy remained, arrange to natives a thunder-storm and beat them with a lightning, or a sunset to which they rejoice and dance when you shake the screen, feed to a coco... your opportunities are almost boundless.

Views: 359 253
|
Popularity: 109 368