The most popular:
Management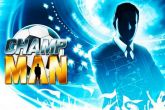 Please, specify your device, and we will select compatible games.
Dream league: Soccer 2016
- create a dream football team, build your own stadium, and defeat main championships around the world!
Game features:


Full freedom in adjusting your team

Achievements and leaderboards

Exclusive soundtrack

Great graphics

Views: 6 374 900
|
Popularity: 1 540 717
Barbie dreamhouse adventures
- help Barbie and her friends arrange their new house. Complete exciting tasks and have parties.
Game features:


Bright and colorful graphics

Wonderful house

Cute characters

Exciting tasks

Various upgrades

Views: 75 973
|
Popularity: 13 376
Farming simulator 16
- manage your own farm. Sow fields with different crops and work them with different agricultural equipment.
Game features:


5 crops to grow

Over 50 vehicles

Great graphics

Play with friends

Views: 4 367 615
|
Popularity: 1 075 123
Views: 16 679
|
Popularity: 4 284
Surgeon simulator
- a crazy surgeon shreds his patient, or rather a victim, on a surgical table.
Game features:


Colorful graphics

50 different achievements

Views: 989 267
|
Popularity: 285 895
Papa's freezeria HD
- work in a wonderful cafe on a tropical island. Prepare different types of ice cream, syrups and other desserts.
Game features:


Colourful graphics

More than 50 different ingredients

Settings of workers appearance

Hundreds of items to decorate the store

ДDozens of unique visitors with orders

100 achievements

Views: 1 294 473
|
Popularity: 349 755
Soccer manager 2019
- manage your own football club and take it to success. Win matches against various opponents.
Game features:


Over 800 clubs from 33 different countries

Big database of football players

Your own stadium

High quality graphics

Views: 23 740
|
Popularity: 4 092
Cooking diary: Tasty Hills
- cook tasty dishes in the restaurant of your grandpa. Complete orders fast and accurately in order not to disappoint clients.
Game features:


Many merry levels

Different restaurants

Cute characters

Incredible recipes

Useful upgrades

Views: 8 439
|
Popularity: 1 148
Marvel: Avengers academy
- build a unique superhero academy. Accept unusual students, help them train and improve their superpowers.
Game features:


Famous heroes

Absorbing tasks

Different buildings

Great graphics

Views: 187 321
|
Popularity: 28 134
My NBA 2K19
- gather cards with your favorite NBA basketball players from different cities. Gather a dream team and take part in contest.
Game features:


Over 400 cards with players

Different game modes

Compete with other players

Excellent graphics and sound

Views: 90 136
|
Popularity: 8 496
Views: 203 856
|
Popularity: 33 906
Dealer's life: Your pawn shop
- run your own pawn shop. Buy various objects from your visitors in order to sell them at a good price.
Game features:


Many unique characters

Various objects

Incredible deals

Develop your hero and expand business

Views: 35 472
|
Popularity: 10 968